HUAWEI HISUITE FREE SOFTWARE FOR WINDOWS PC & MAC
We list the software tools and applications that enhance the experience with smartphones.
HiSuite – Android Smart Device Manager
Data management – Manage your contacts, messages, pictures, videos, apps, and more from your computer
System update – Update your device system in a few simple steps
Data backup – Back up your data to avoid losing important files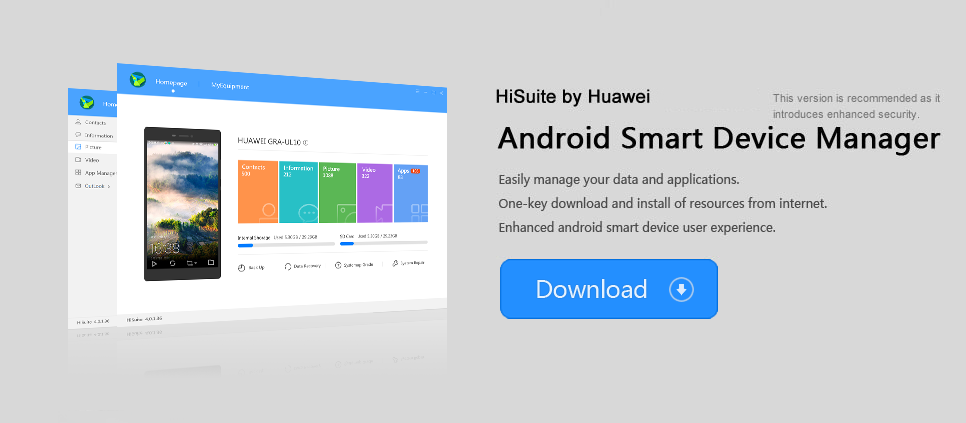 V11.0.0.580 Free Download – Windows 32 bit or 64bit | Apple Mac
Update your phone using HiSuite.
Your phone has a remaining battery power of higher than 30%
Connect your phone to HiSuite and click Update on your computer.
After a new version is found, update your phone. When the update is complete, your phone will automatically restart.